Transactions, Made Easy...
MerryBills has all the important features you need to transact with airtime.
Swift and automated service delivery with a friendly user experience.
We have provided working automated services that delivers instantly.
Internet Subscription
Data topup
Instant withdrawals
Airtime purchase
Funds transfer
Betting Payment
Bill payments
Online payment
Bank transfer (#30)
Instant notification
Detailed history
Recharge card pins
We're Fast
MerryBills lets you Pay Utility bills such as electricity, TV subscriptions, internet data bundles and more directly from your MerryBills account, with no extra charges / fee attached.
You're Safe
Your e-wallet is the safest means of transacting with your mobile airtime. Your funds in your wallet can be kept as long as you want and it's secured with your wallet pin.
We're Reliable
With our several years of experience and engineers, we have learnt in the past years to be able to fully optimize our platform for reliability and dependability.
Mobile Recharge all networks
Recharge with airtime top-up or PIN for MTN, Glo, Etisalat and Airtel.
Pay Utility Bills
Pay for various utility bills secured, super fast, at your comfort.
Secured Payment
Start using MerryBills today be rest assured payment is safe and secured
PAY BILLS AND EARN WITH EASE
MerryBills provide you with exciting cashback and offers on MerryBills.
Developer? We got you covered!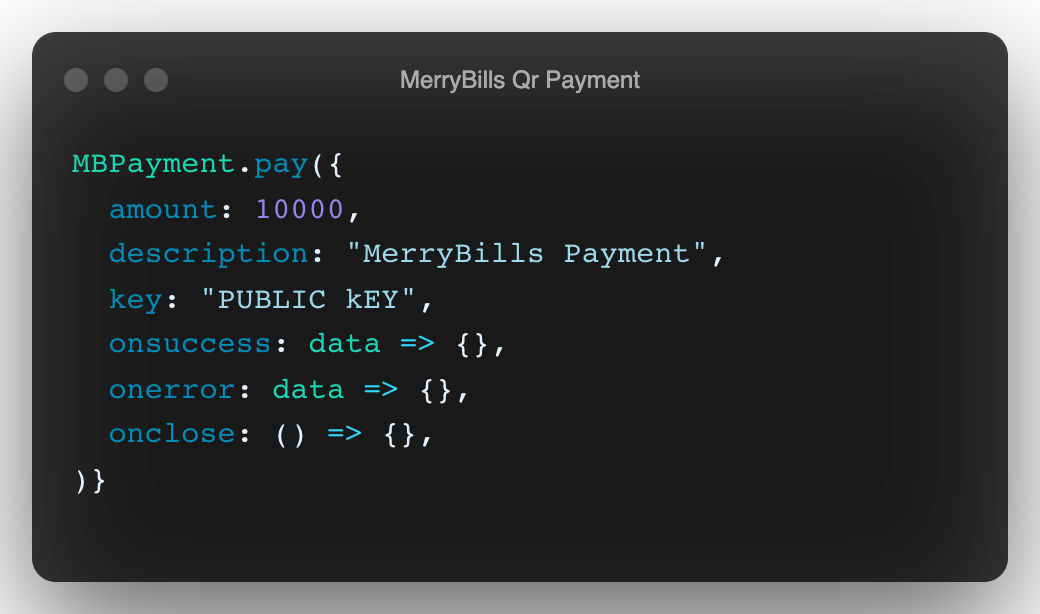 Simplified and "on-point" documentation for everyone
MerryBills APIs have been structured to be very easy to use and implement. We have also provided a well explanatory documentation.
Seamless QR Payment gateway in Nigeria.
Make payments from supported vendors across the nation. Receive payments from your customers and disburse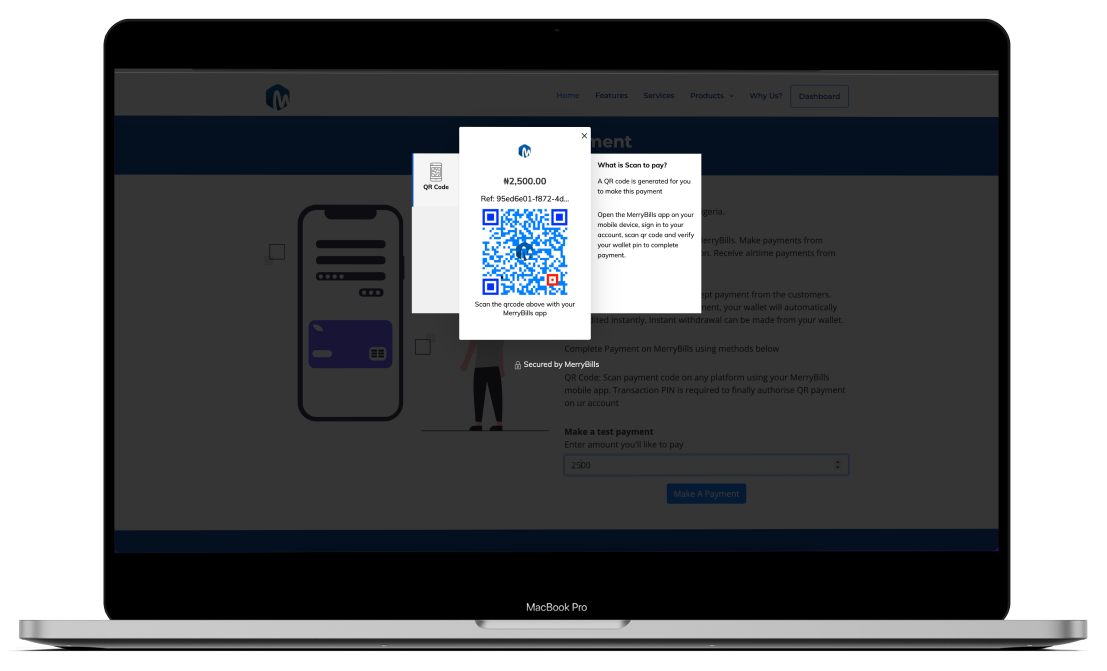 | Level | Criteria | Award |
| --- | --- | --- |
| Level 1 | 20 Referrals & Above | ₦25,000 |
| Level 2 | 300 Referrals & Above | Powerful PowerBank & ₦300,000 |
| Level 3 | 350 Referrals & Above | Standing Fan & ₦350,000 |
| Level 4 | 450 Referrals & Above | Android Phone & ₦450,000 |
| Level 5 | 500 Referrals & Above | Mini Laptop & ₦500,000 |
| Level 6 | 550 Referrals & Above | Generator & ₦550,000 |
| Level 7 | 600 Referrals & Above | Plasma Television & ₦600,000 |
| Level 8 | 800 Referrals & Above | Refrigerator & ₦800,000 |
| Level 9 | 1000 Referrals & Above | Air Conditioner & ₦1,000,000 |